The Saskatchewan Games Council is pleased to announce the Team Saskatchewan Mission Staff team representing Saskatchewan at the 2022 Canada Summer Games in Niagara, ON this summer!
The Team Sask leadership team will be comprised of Mark Bracken (Chef de Mission), Greg Perreaux (Assistant Chef de Mission), and Ashley Dennison (Communications Lead). Mark and Greg, have been involved in the planning stages of the Games since the beginning, and are considered to be the "team captains" of Team Sask.
At every Canada Summer Games, Team Sask assigns one mission staffer to each sport to act as a liaison between the sport and the host society. Their primary function is to ensure that athletes, coaches and managers can focuse solely on competition and representing Saskatchewan to the best of their ability. Mission staff handle any issues that may come up, answer questions or concerns, and of course, act as your biggest cheerleader!
A core group of mission staff are also responsible for Team Operations and Communications, which includes the organizing of transportation, team uniforms, pins, social media, the website, all media relations, and more. Team Sask will also be bringing an integrated support team to the 2022 Canada Summer Games in Niagara, including a Medical Liaison, Sport Nutritionist and Mental Performance Consultant.
The 2022 Canada Summer Games will run from August 6th through 21st, 2022, and will feature Canada's best amateur athletes competing in 18 summer sports, including parasport and Special Olympics events. For more information, visit niagara2022games.ca.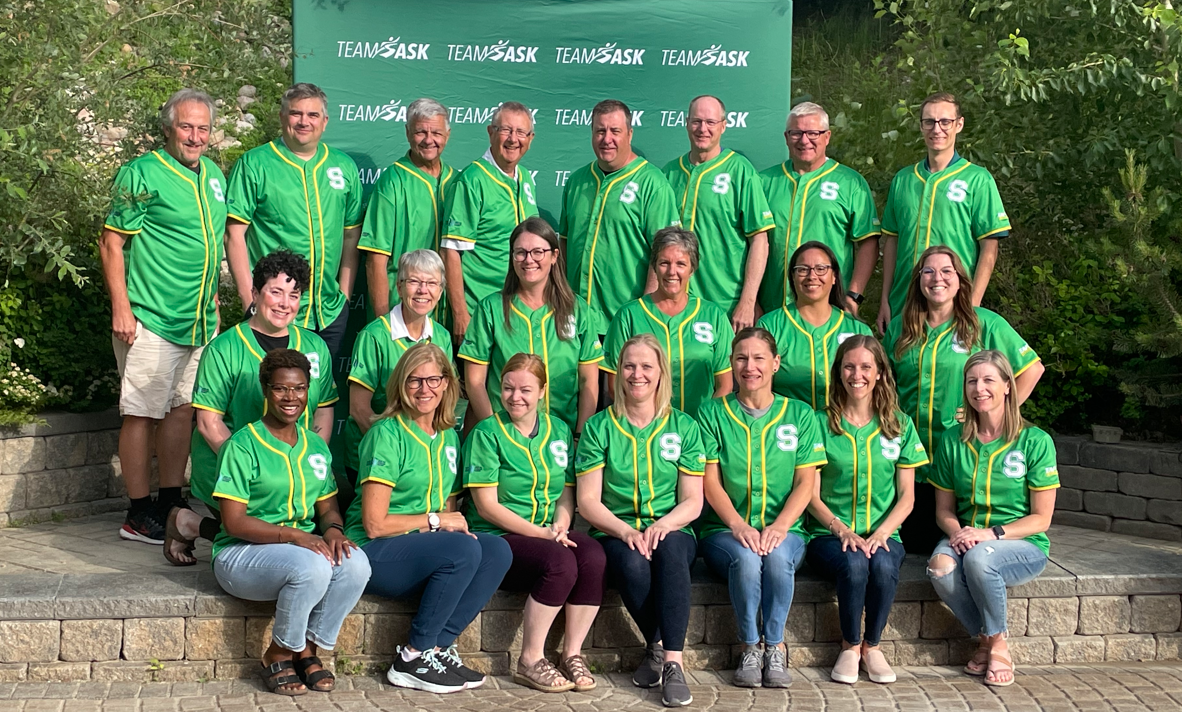 Back Row: Rod Schmidt, Dale Measner, Darrell Baker, Lorne Lasuita, Greg Perreaux, Brad Cameron, Mark Bracken, Brad Felber
Middle Row: Faye Matt, Julie Brandt, Leanne Schellenberg, Denise Levorson, Crystal Longman, Ashley Dennison
Front Row: Mavis Dzaka, Tracy Morey, Jennifer Peterson, Amber Holland, Heather Hynes, Lisa Hoffart, Alison Brown
Missing: Michael Scraper, Darren Dupont, Eric Honetschlager, and Leslie Blyth
If you see any of these faces at your practices or in the crowd during Games time, don't hesitate to wave! The mission staff will be there to ensure the experience of the athletes, coaches and managers is the best one possible.
For more information on our Mission Staff team, click here!