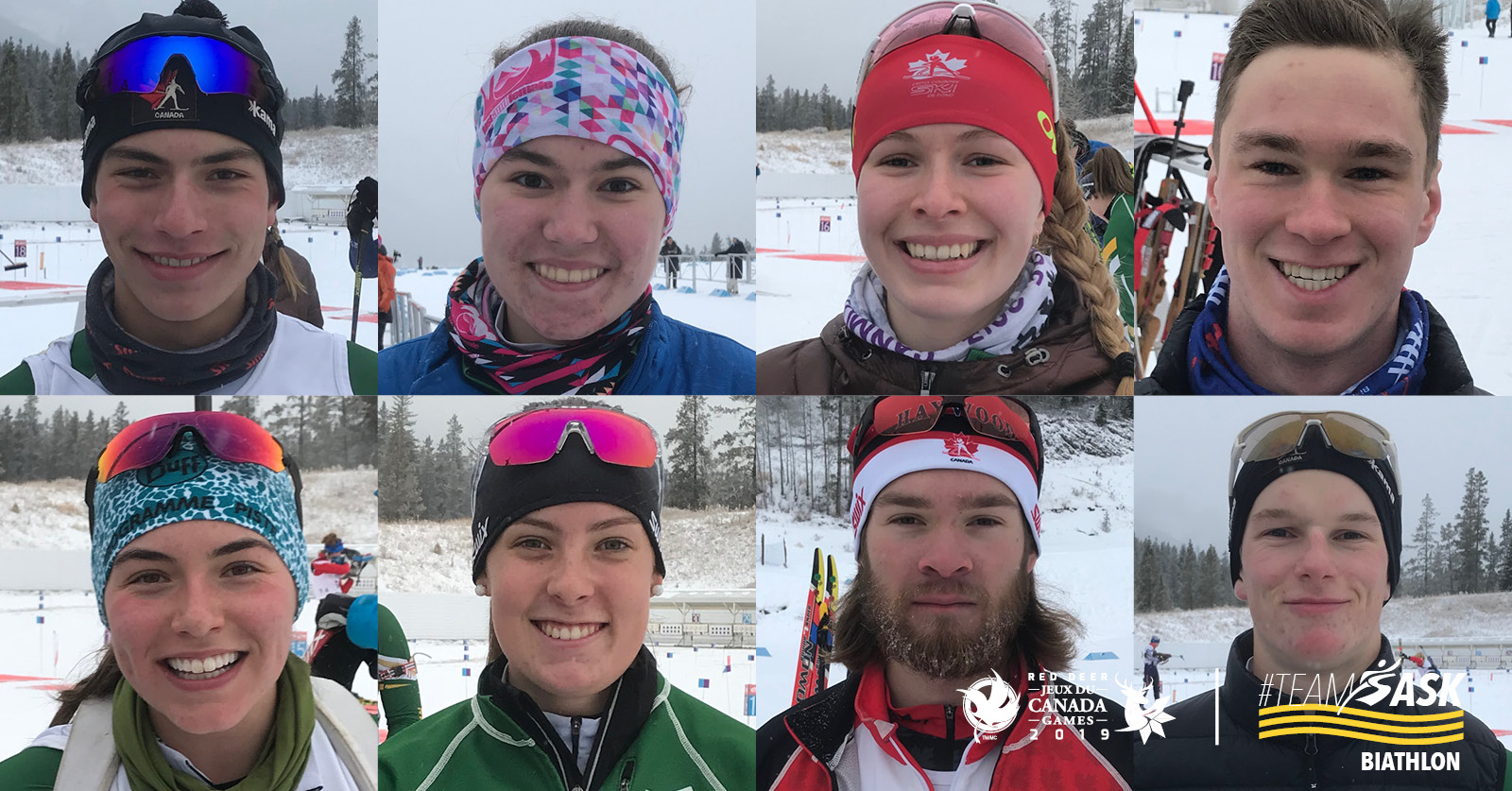 There are only 38 days to go until the 2019 Canada Winter Games in Red Deer, AB -- time to introduce #TeamSask Biathlon!
Team Sask is:
◘ Aron Bargen, Medstead
◘ Janice Grundahl, Regina
◘ Makenna Weir, Regina
◘ Brett Down, Regina
◘ Chloe Bargen, Medstead
◘ Hanne Stadnyk, Saskatoon
◘ Michio Green, La Ronge
◘ Logan Pletz, Regina
◘ Head Coach: Doug Sylvester, North Battleford
◘ Coach: Natasha Mostat, Saskatoon
◘ Manager: Darwin Bonk, Regina
◘ Wax Technician: Duane Banman, Regina
Goals:
"My goal is to help give our Saskatchewan biathletes a rich experience and foster an environment for success, high performance, and the growth of our athletes."
Natasha Mostat, Coach
"To keep a positive mindset through all my races and to take it one moment at a time."
Janice Grundahl
With several Team Sask alumni and provincial champions representing on this roster, we're excited to see this team go head to head with Canada's best young athletes next month in Red Deer.
Biathlon competition will take place from February 16 - 22 at the River Bend Golf & Recreation Area. Biathlon is a non-ticketed event.
For more content, follow Team Sask on social media: Facebook | Instagram | Twitter