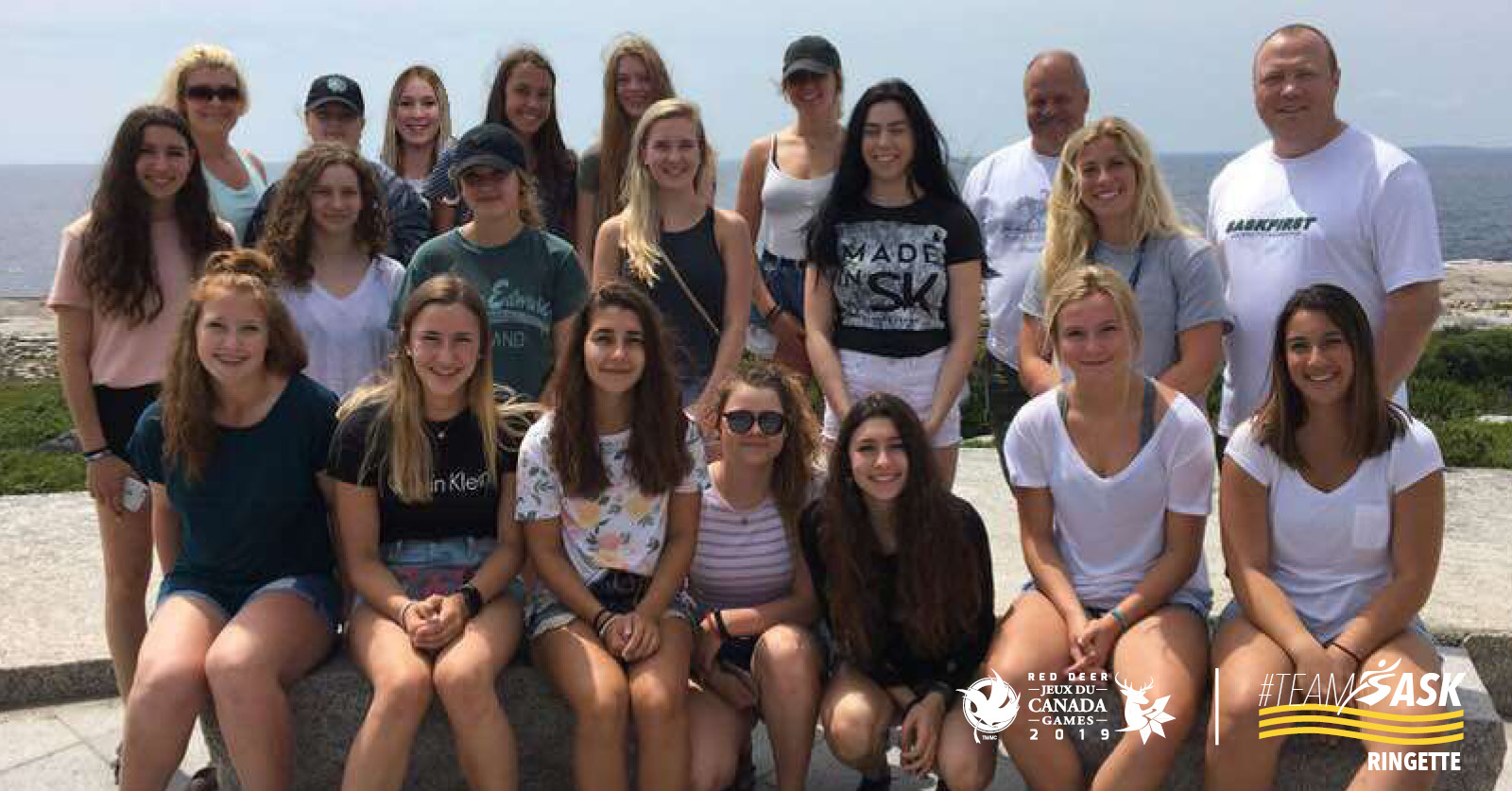 Only 56 days to go until the 2019 Canada Winter Games! Our team is another 22 strong, as we officially welcome Team Sask Ringette to the family.
Team Sask is:
◘ Abby Corney, Emerald Park
◘ Jaycee Cale, Regina
◘ Maya Fleury, Saskatoon
◘ Jenna Carter, Regina
◘ Kennedy Gray, Saskatoon
◘ Jordyn Voykin, Saskatoon
◘ Keala Fleury, Saskatoon
◘ Samantha Skaar, Regina
◘ Chandria Yang, Regina
◘ Sarah Blomquist, Saskatoon
◘ Hannah Corney, Emerald Park
◘ Kelly Davison, Saskatoon
◘ Sierra Page, Saskatoon
◘ Briana Hess, Pilot Butte
◘ Dana Sapieha, Saskatoon
◘ Holland Kozan, White City
◘ Mackenzie Jansen, Saskatoon
◘ Anna Markwart, Emerald Park
◘ Head Coach: Darrell Liebrecht, Craven
◘ Assistant Coach: Colleen Butz-Purdue, Edenwold
◘ Assistant Coach: Kelly Markwart, Emerald Park
◘ Apprentice Coach: Mel Brockman, Saskatoon
Goals:
"My goal for the Games is to play with heart and leave everything on the ice while creating lasting memories with my team and making Saskatchewan proud."
Jordy Voykin, #9
"My goal is to have an amazing experience and make memories that will last a lifetime. I want to represent my province and bring home a medal."
Abby Corney, #2
Ringette competition will take place from February 16 - 22 at two Red Deer venues: the Colllicutt Centre and the Kinsmen Community Arena. Tickets can be purchased here.
For more content, follow Team Sask on social media: Facebook | Instagram | Twitter