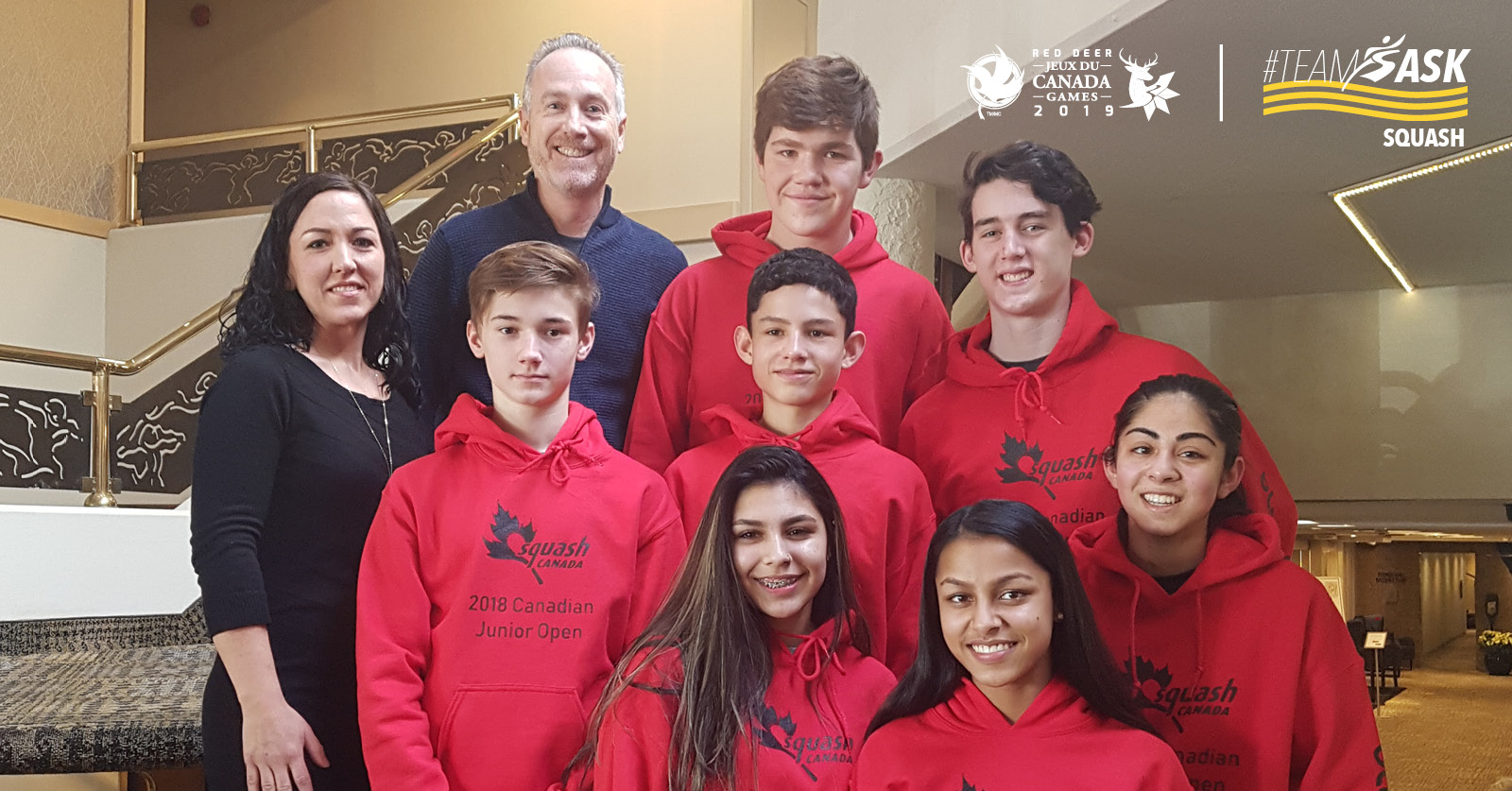 We're 67 days out from the 2019 Canada Winter Games in Red Deer. Introducing Team Sask Squash!
Team Sask is:
◘ Noah Richter, Regina
◘ Reed Fitzgerald, Rosthern
◘ Isaiah Richter, Regina
◘ Ethan Sutherland, Regina
◘ Sana Rehman, Regina
◘ Clarizze Perpetua, Melville (not pictured)
◘ Khushi Goyal, Regina
◘ Summer Schofield, Saskatoon
◘ Head Coach: Chris Martin, Regina
◘ Manager: Tara Richter, Regina
Goals:

"My goal as manager for the squash team is to support the head coach and all the athletes in Red Deer to ensure they make the most of this amazing opportunity, have what they need, and are able to perform to the best of their abilities throughout the week."
Tara Richter, Manager
"My goal is to lead the athletes through the final chapter of their CWG experience towards achieving personal bests while being respectable ambassadors of Saskatchewan."
Chris Martin, Head Coach
Welcome to the team -- we can't wait to see you rip it up on the courts in Red Deer.
Fun fact:
Clarizze and Sana are seasoned Canada Games veterans, having previously competed in 2013 and 2015 (Clarizze) and 2015 (Sana)!
Squash competition will take place from February 24 - March 2nd at the Gary W. Harris Canada Games Centre, Red Deer. Tickets can be purchased here.
For more content, follow Team Sask on social media: Facebook | Instagram | Twitter