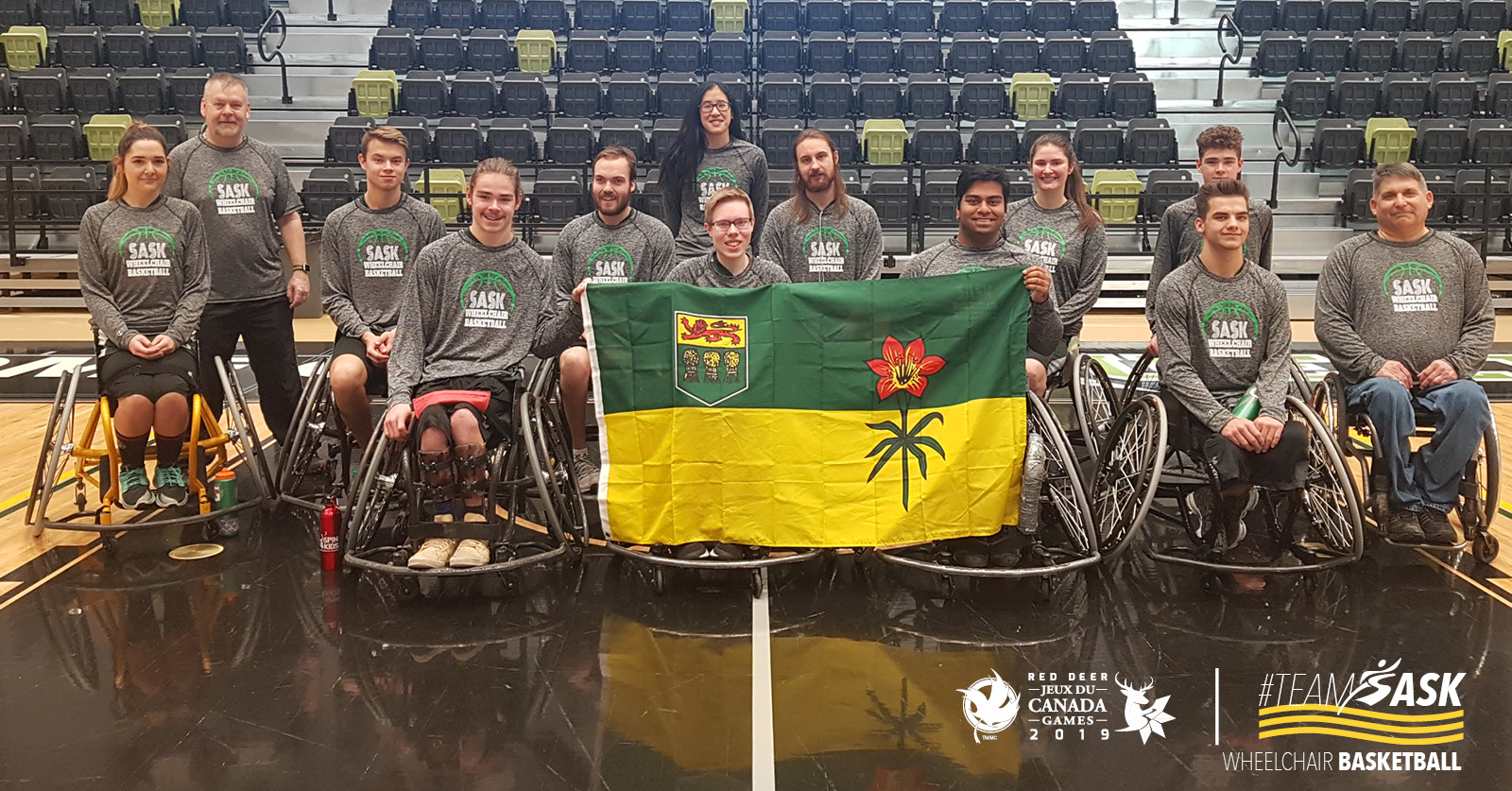 37 days and counting until the 2019 Canada Winter Games in Red Deer, AB. Welcoming #TeamSask Wheelchair Basketball!
Team Sask is:
◘ Jared Striemer, Saskatoon
◘ Chantel Scherr, Saskatoon
◘ Kaelen Hoffmueller, Saskatoon
◘ Garrett Ostepchuk, Regina
◘ Ekram Nabi, Saskatoon
◘ Shelby Harrower, Regina
◘ Jared Sajtos, Saskatoon
◘ Tanner Bolianatz, Pilot Butte
◘ Bryson Bolianatz, Pilot Butte
◘ Jordan Bortis, Saskatoon
◘ Rachel Bindle, Saskatoon
◘ Brady Arthurs, Saskatoon
◘ Head Coach: Katie Miyazaki, Richmond
◘ Coach: Rob Sajtos, Saskatoon
◘ Manager: Ross Harrower, Regina
Goals:
"Play to the best of my ability, have a blast with my teammates, and always keep a positive attitude. "
Tanner Bolianatz
"My goals? To have fun and compete against the best junior athletes in Canada!"
Ekram Nabi
"My goal is to put my athletes in situations that give them the best opportunity for success."
Katie Miyazaki, Head Coach
This team, comprised of multiple athletes with national championship experience, has had an impressive showing in tournaments leading up to the Games -- and we can't wait to see them take the court in Red Deer.
Wheelchair Basketball competition will take place from February 16 - 22 at the Gary W. Harris Canada Games Centre at Red Deer College. Tickets can be purchased here.
For more content, follow Team Sask on social media: Facebook | Instagram | Twitter