Sitting down with Leslie Blyth is like a warm cup of tea filled with passion, enthusiasm, and dedication to volunteerism. Her love for volunteering in the sports world is infectious, and as she talks about her experience, it's easy to see why. From Saskatchewan Soccer, the Saskatchewan Games, and the Canada Games, Leslie has been involved in different roles and helped many organizations and individuals for over two decades.
Volunteering has been an integral part of Leslie's life, particularly in the realm of sports. With more than two decades of experience volunteering in different sports, events, and organizations, however, most of her work is through soccer. Leslie's involvement with the Saskatchewan Games Council and the Sask Sport Board gave her a deeper understanding and appreciation of multi-sport games, and she was determined to be a part of it. After retiring from full-time teaching, Leslie focused on her involvement. She applied for Team Sask Mission Staff and was selected to participate in the 2022 Canada Summer Games in Niagara, which turned out to be a life-changing experience for her.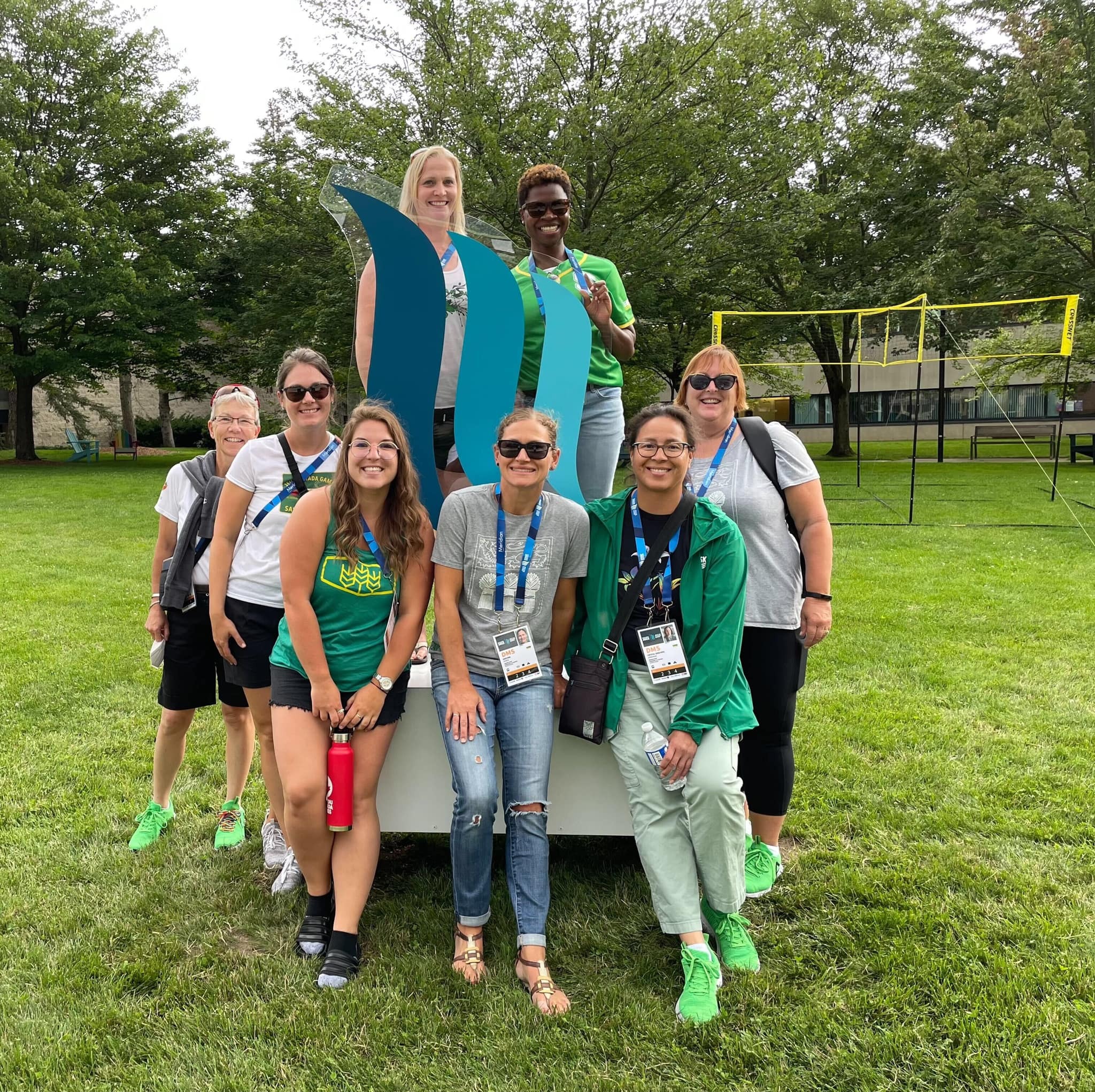 Previous to her selection as Team Sask Mission Staff member for the 2023 Canada Winter Games in PEI, Leslie committed to volunteering her time and knowledge at the 2022 Saskatchewan Winter Games, but with the date change to 2023, she had a full schedule. She was still able to volunteer six out of seven days for the Saskatchewan Games. Leslie outlined that it was a challenging time commitment, but she felt fulfilled knowing that she was contributing to the success of the Games. She even had the opportunity to speak on behalf of Sask Sport at the Closing Ceremony, which she said was an incredible honor! Her most memorable moment was seeing Futsal compete at the Saskatchewan Winter Games, knowing that it would give athletes a chance to grow and set goals to represent their province at Nationals and potentially the Canada Games in future years! From there, she flew to volunteer as Mission Staff for Team Sask's Mixed Curling team. A whirlwind of multi-sport competition!
Leslie's sport she was the Team Sask Mission Staff member was Mixed Curling! Her involvement at the Games was particularly inspiring she said. This was the first year that Mixed Curling was a part of the Canada Games. Leslie was beyond proud of her team because she said they were great ambassadors for their province and fierce competitors. One of her favourite memories from the Canada Winter Games was seeing one of her athletes start the week not particularly interested in pin trading, but gradually become more involved and engaged in the whole experience. She said it was great to see all the pins the athlete received.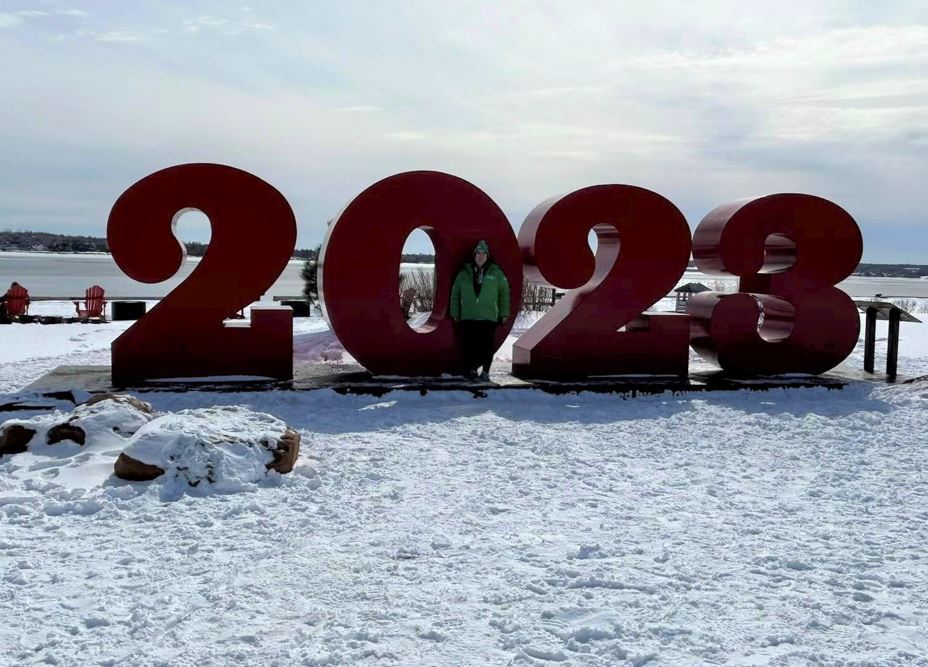 Leslie acknowledges that volunteering can be a challenge, especially when it requires leaving your family and job for extended periods. However, now that her family is grown, and she's retired, she has the luxury of volunteering for organizations and activities she enjoys. Leslie points out that when she was still teaching, she couldn't get time away from school for volunteering. However, she encourages everyone to try volunteering at a local sporting event or for something that they're interested in, even if it's just for a few hours to gain experience and confidence. There are so many tasks that can be done by volunteers to make events run smoothly.
For Leslie, volunteering in sports is not just about the competition on the court, ice, or pitch. It's about meeting people from other provinces who compete in your sport and sharing ideas. "I believe that sports can have a positive impact on everyone, and the Games experience is a testament to that", said Leslie.
Once you sign up to volunteer, Leslie believes it's crucial to make volunteering a priority and only take on a role that you can truly commit to. She pointed out that volunteering is an essential part of her life and a way to experience new things, learn new skills, and network with people who share the same passion.
You can tell the impact volunteering has made on Leslie's life throughout the years, but also the enormous impact she has made on countless participants in the community from her volunteer involvement.
Thank you Leslie!